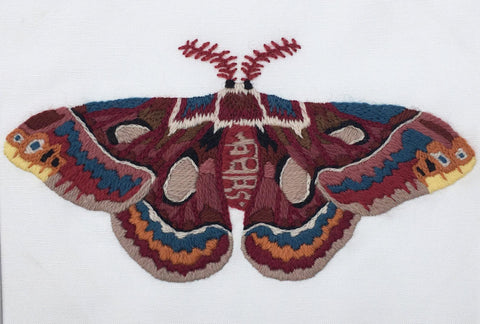 Sold Out
Silk Moth Crewel Kit
$ 33.00
This product is unavailable
Learn the basics of crewel embroidery with this beautiful moth kit. This kit includes step by step instructions covering every step of the process. You'll go from threading the needle to the final stitch. Included is a stitch tutorial with all stitches broken down into easy to follow pictures.

Kit contents:
12"x10.5" linen canvas with printed design
All yarn needed to complete kit
8" embroidery hoop *select if you need one at checkout
Size 4 crewel needle
Stitching tutorial
Instructions

Finished moth measures 9" wing to wing and 5" from top of moth to bottom. We recommend framing your design when finished; it has been designed to fit in a 10"x8" frame.