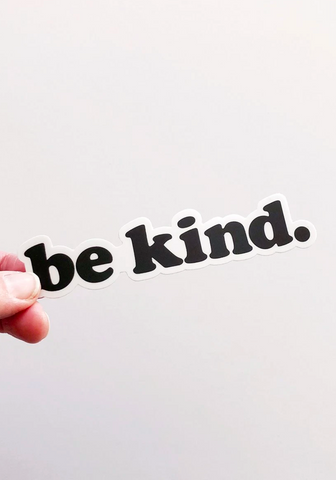 Sold Out
Be Kind Sticker
$ 4.00
This product is unavailable
Sometimes the world needs a little reminder to BE KIND. You can now stick this great message onto so many things: water bottles, note pads, laptops, iPhone cases, helmets. And they make a great bumper sticker for your car!
DETAILS ▸▸▸▸▸▸▸▸▸▸▸▸▸
✦ Thick, durable vinyl protects your stickers from scratches, water & sunlight.
✦ Die cut sticker measurements: 4.75" W x 1" H.