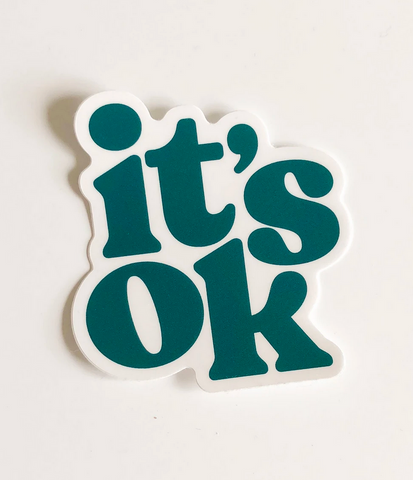 Sold Out
It's Ok Sticker
$ 4.00
This product is unavailable
There is a little mantra I like to tell myself when things start to feel overwhelming: 
it's ok, you're ok. You're doing this!
 Designed by me and printed in the US in a dark teal color with an off white background. Thick, durable vinyl protects stickers from scratches, water & sunlight. Perfect for water bottles, laptops, phone cases or your car. Measures approximately 3" x 3". Made in U.S.A.